GEMTEX is a multidisciplinary national research laboratory of University of Lille/ENSAIT Engineer School aiming at developing advanced materials, processes and computational techniques for innovations of textile industry. GEMTEX is composed of 3 research groups, namely HCD (Human-Cerntered Design), MTP (Multifunctional Textiles and Processes) and MTC (Mechanics Textile Composites). Intelligent textiles (sensors, actuators and wearable systems) and textile sustainable development (LCA, circular economy, textile recycing, green materials) constitute two transversal research themes inside the Laboratory.
Digital Textile Chain Platform
Multifunctional Textiles Platform
Textiles & Mechanics Platforms
Smart & Connected Textile Platform
Researchers and technicians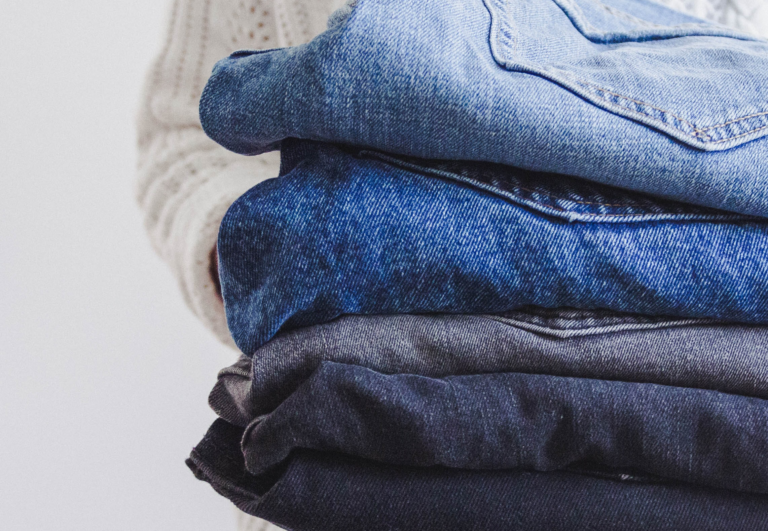 PhD
opportunity
at Gemtex
03/02/2023
We are seeking a student to integrate Gemtex as new PhD student. The thema of research is the Instrumentation of a textile for the development of a digital twin for predicting the life of clothing
More informations on the PhD opportunity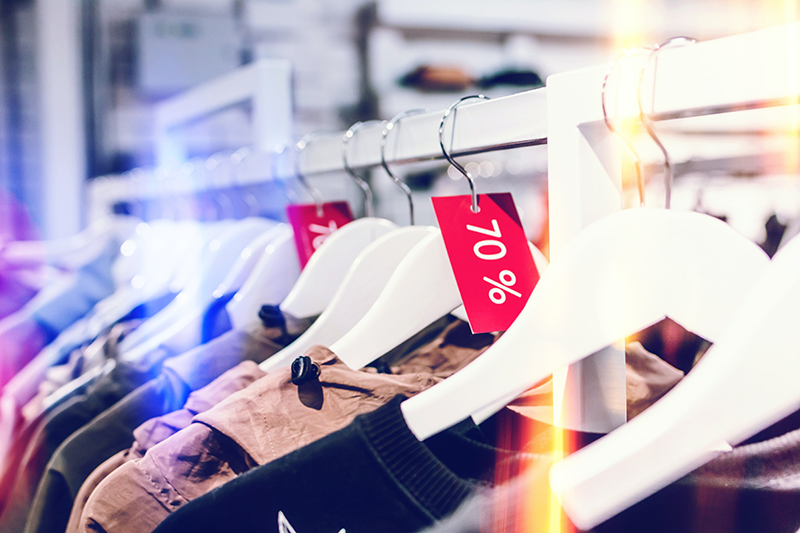 Post doctoral opportunity at Gemtex
24/01/2023
Gemtex laboratory propose a post doctoral offer working on the LPJP project : modelling a prospective pricing strategy in circular fashion.
More informations on the job opportunity 

The end of CLEANTEX European
project
12/01/2023
The final meeting of the cleantex project (Clean and innovative textiles strategy for circular economy) took place at the ensait on thursday 12 january 2023
More informations on Cleantex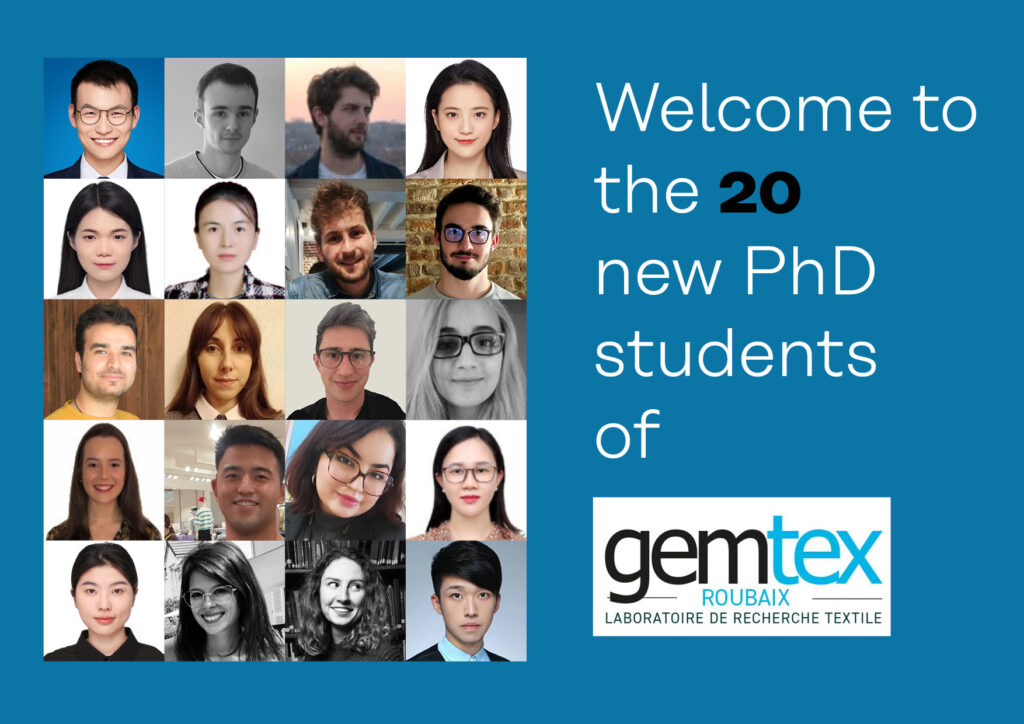 20 new PhD student in Gemtex
06/01/2023
We are very glad to welcome 20 new PhD students for 3 New Years in Gemtex Laboratory
If you want to new them better and know more about their research subject , follow this link : More informations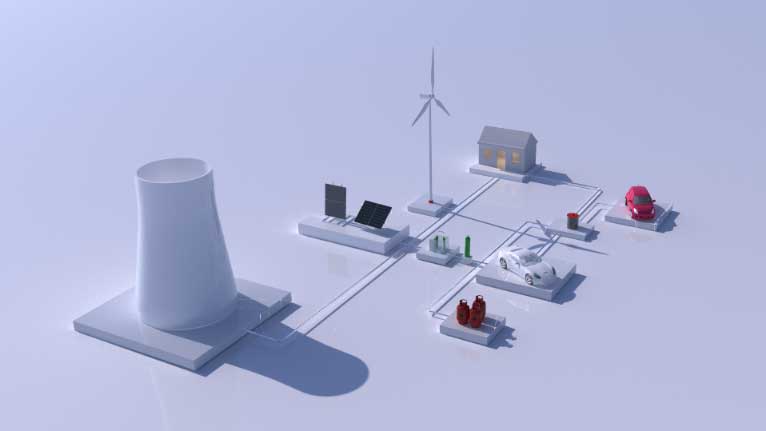 03/01/2023
COMASYS project « Continuum of Energy: from material to systems » draws on the expertise of many laboratories on the University of Lille site.
It aims to create a synergy between university players in basic sciences and engineering in order to address the entire chain of recovery, production, storage, management and use of electrical energy – More informations Thesis defense of Quentin DEPOERS
16/12/2022
Quentin DEPOERS will defend his doctoral thesis on Thursday 16 December 2022. His research work focused on « Contribution to the study of an innovative braid architecture » Thesis defense of Rita SLEIMAN
14/12/2022
Rita SLEIMAN will defend his doctoral thesis on Thursday 15 December 2022. Her research work focused on « Trend detection and demand forecasting for fashion items using massive data and artificial intelligence » Thesis defense of Natalie PERRAULT
13/12/2022
Natalie PERRAULT will defend his doctoral thesis on Wenesday 14 December 2022. Her research work focused on « Development of innovative functional nonwoven materials for biomedical sensor design » Thesis defense of Hafiz Muhammad KALEEM ULLAH
13/12/2022
Hafiz Muhammad KALEEM ULLAH will defend his doctoral thesis on Thursday 13 December 2022. His research work focused on « Development of innovative bi-component fibres for thermal comfort textiles » Thesis defense of Marjorie GARZON ALTAMIRANO
09/12/2022
Marjorie GARZON ALTAMIRANO will defend his doctoral thesis on Friday 9 December 2022. Her research work focused on « Design of dynamic hydrogel-based materials for near-IR thermal control textiles » Thesis defense of Zhongchen HE
06/12/2022
Zhongchen HE will defend his doctoral thesis on Tuesday 6 December 2022. His research work focused on « 3D nanofibrous macrostructures for piezoelectric energy harvesting by electrospinning/electrospray of polyvinylidene fluoride material »