International e-Conference CBRNE – May 18, 2021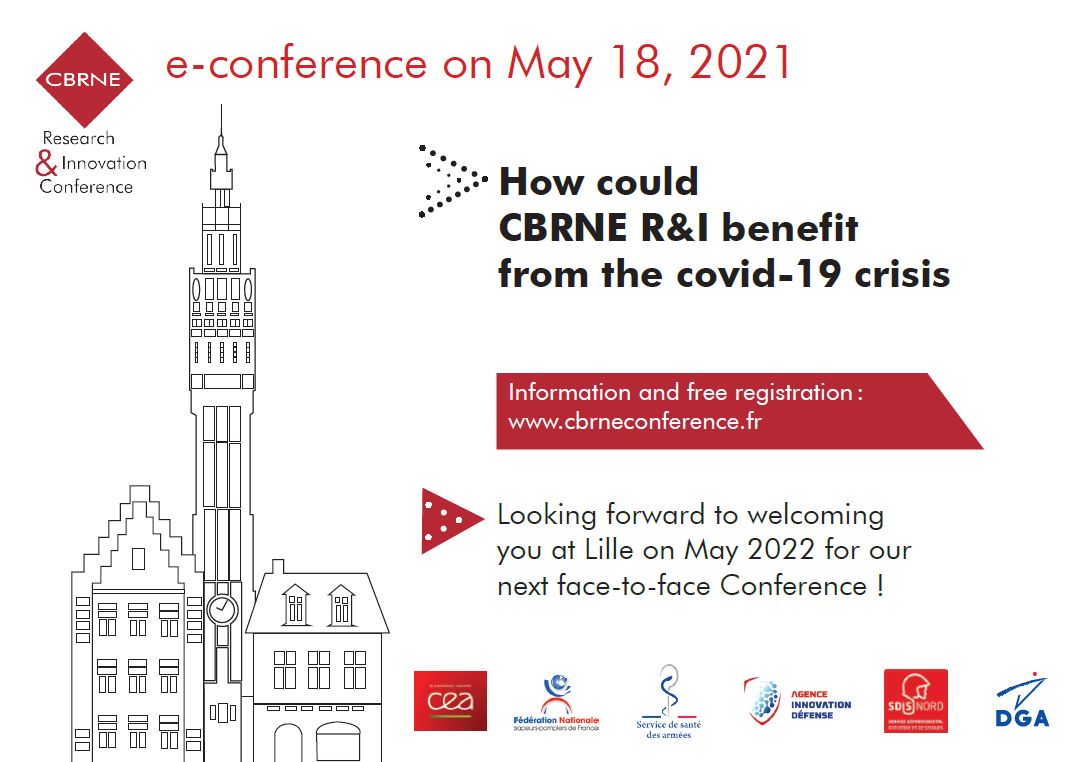 The last 20 years have demonstrated that both military and civilian populations could be exposed to highly hazardous CBRNE agents following conflicts, natural outbreaks and disasters, industrial incidents or terrorist attacks. Worldwide, research, responders and industrial capacities have been engaged to provide adapted answers to these challenges.
Building on the success of the first 3 International Conferences « CBRNE Research and Innovation » which took place in Antibes (2015), Lyon (2017) and Nantes (2019), we wanted to give you a new opportunity to build up or strengthen collaborative networks in Lille (May 2-5, 2022). « Capital of Flanders », Lille is ideally located at a crossroad between Brussels, Paris and London. Consequently, our main guideline for this 2022 edition of the Conference will be dedicated to cross-border collaborations to face CBRNE threats- and risks-related challenges.
With François BOUSSU, Professor at Ensait Gemtex
More informations on : https://cbrneconference.fr